Arise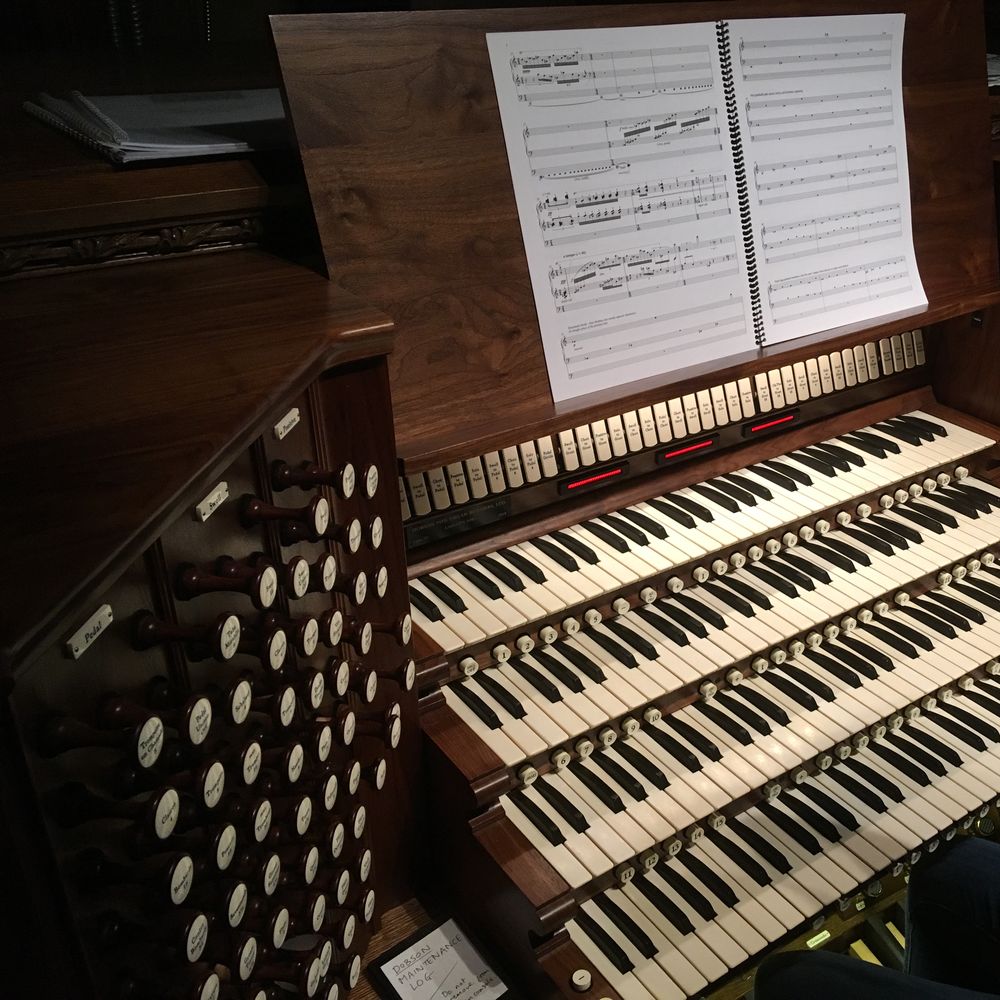 Exhilarating World Premiere Inspired by Yale Composer, Nobel Laureate and Bird DNA - Classicalpost.com
'an upward and overwhelming spiral that left one breathless'
Internationally renowned organist Chelsea Chen premiered a new work by Julian Darius Revie for organ, genetic sequence, and recorded song of extinct bird at Saint Thomas Church in New York City.   
The concert is part of the dedication series for the new $11 million Miller-Scott organ by Dobson organbuilders.  
Revie's new piece, Arise, gives new voice to the extinct Kauai O'o bird, the last one of which was recorded in 1987 - a male singing his mating song. Geneticists have recently sequenced DNA from a Kauai O'o museum specimen. In collaboration with the late Nobel laureate Yale biochemistry professor Thomas Steitz, Revie has devised a system to translate genetic sequences into musical notes. Arise consists of the interplay between the "sound" of the bird's own genetic code, the recorded birdsong, and music derived from this song, believed to have been sung by the very last one of its species.
'Arise is gripping and imaginative, yet esoteric. Arise consists of the interplay between the "sound" of the bird's own genetic code, the recorded birdsong, and music derived from this song, believed to have been sung by the very last one of its species.'- Classicalpost.com